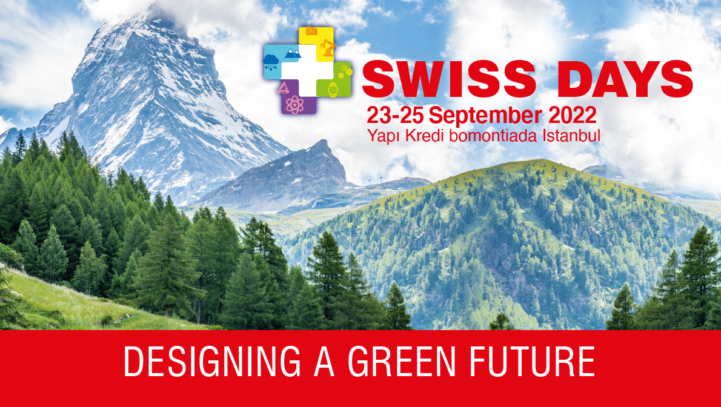 Swiss Dishes at Monochrome, Populist and Kilimanjaro
For the occasion of the Swiss Days Istanbul 2022, three restaurants in YapiKredi bomontiada will serve delicious Swiss dishes from Monday to Sunday, 19-25 September.

Bon Apetit! En Guetä! Buon appetito! Bien appetit! Enjoy! Afiyet olsun!

Please share your photo of your delicious Swiss Menu and tag us @swissinturkey on Instagram!
Menu Monochrome
Rösti with Sausage and Brown Onion Sauce
Potato Rösti with grilled beef sausage served with brown gravy sauce and onion flakes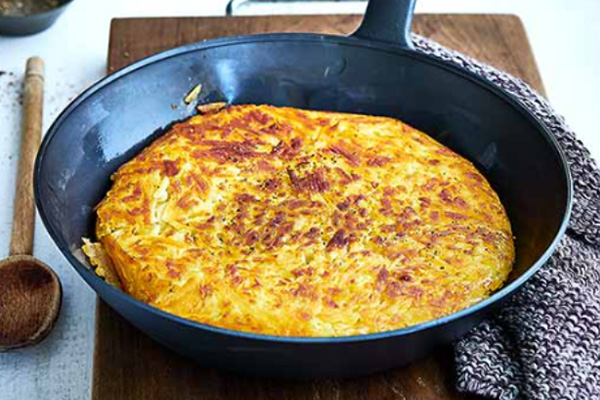 Did you like the Rösti and do you want to make it yourself? Then you can find the
recipe here
Rösti with Tomato and Cheese
Potato Rösti gratinated with fresh tomatoes and melted cheese
Zürcher Geschnetzeltes
Sauteed sliced beef fillets with creamy mushroom sauce, served with potato Rösti
Did you like the Zürcher Geschnetzletes and do you want to make it yourself? Then you can find the
recipe here
Populist

Swiss Pizzetta
Smoked turkey, green apple slices, mustard-honey sauce, gruyere cheese, mozzarella balls, fresh thyme and crisp onion flakes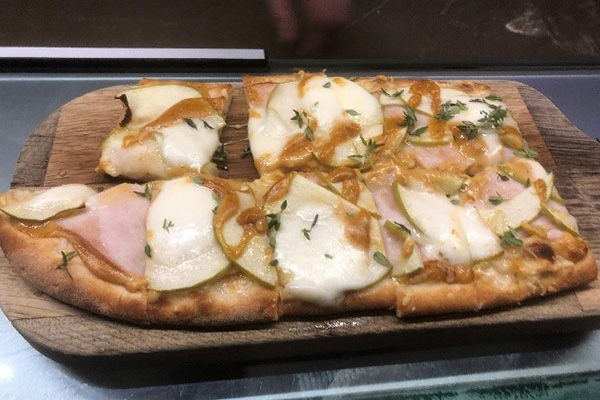 Raclette Booth in the Swiss Village
Switzerland is famous for its cheese. During the Swissdays from 23 to 25 September, our guests of the Swiss Village can taste one of the most famous and favourite dishes made of Swiss cheese – the Raclette.

The melted Raclette cheese is usually served with hot potatoes, pickles and silverskin onions. Simple but delicious! The Swiss have known and loved this dish for hundreds of years.

Discover it and try it too!
Gastro Diplomacy with BAU Gastronomy & Culinary Arts
Michelin-Starred Swiss Chef Jean-Marc Soldati has brought traditional Swiss cuisine to Istanbul. Together with BAU Culinary Director David Shipman and the BAU students, the Swiss Gourmet Chef served delicious Swiss Menus at an exclusive Swiss Gourmet Dinner.
Gourmet Dinner
Before the Swiss Gourmet Dinner, Jean-Marc Soldati gave a Master Class for 18 Students from BAU Culinary Art. While cooking two dishes of his choice, Soldati also gave a presentation about the Swiss Cuisine, sustainable cooking and reducing food waste.
Master Class
Food Tour

Students from the BAU Gastronomy School also organized a food tour for Soldati trough Istanbul. On this culinary discovery tour, the Swiss Chef got to know and taste the culinary specialties of Türkiye. A special stop was at KARAKÖY GÜLLÜOĞLU where Soldati met Nadir Güllü and learnt about the art of baklava production.