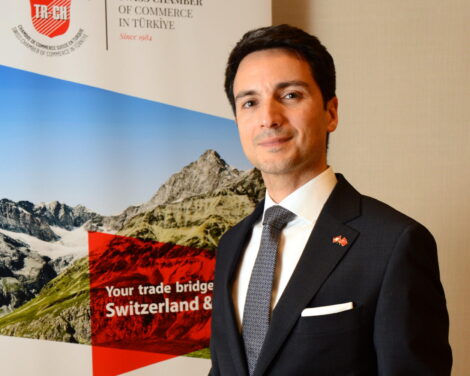 President
Arpat Şenocak
Gide Loyrette Nouel
Arpat Senocak graduated from Neuchâtel Law School in 2001 and qualified as a lawyer before all Swiss Courts in 2003. Specializing in the field of mergers and acquisitions, he joined the international law firm Gide Loyrette Nouel in 2004. He qualified as a Turkish lawyer in 2008 and is now a partner at Özdirekcan Dündar Şenocak Attorney Partnership, the correspondent firm of Gide Loyrette Nouel in Turkey.

He has been involved on a large scale of inbound and outbound cross-border M&A transactions in Turkey, Europe and Africa, and specializes in sectors such as banking, insurance, industry and energy. He also has extensive experience in insurance-related transactions including the setting up of bancassurance partnerships and regulatory restructurings.

Arpat Senocak has been a member of the Swiss Chamber of Commerce in Turkey since 2005 and was the Treasurer of our Chamber since 2013. He was elected as President in March 2016.
Vice President
Batuhan Besler
Georg Fischer
Batuhan is heading the Georg Fischer Hakan Plastik organisation in Turkey and Middle East since 2014. He is responsible for the sales company in Turkey, as well as for exports to more than 70 countries and two manufacturing plants in Çerkezköy and Şanlıurfa. Batuhan holds a B.Sc degree in Mechanical Engineering and an MBA on marketing & Finance. He is an entrepreneurial professional with more than 25 years of experience in various management positions, all gained in multinational environments across different functions and countries. He worked in different sectors with experience from B2B to B2C, both in established as well as start-up companies, such as 3M, Nokia, British American Tobacco and Hilti in Turkey and abroad. He is married and has one son.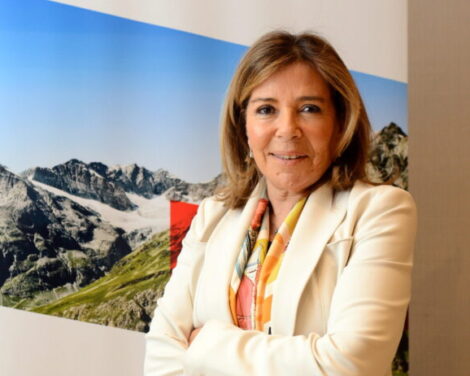 Secretary General
Müriel Hayırel
Union Bancaire Privee
After graduating from Robert College and Boğaziçi University, Mrs. Hayırel worked as an English teacher for several years, before joining İntertoy, where she was responsible for the marketing of Lego preschool software programs. Her interest in the financial markets eventually led her into the banking sector. She first took a job with the Bank of New York Inter Maritime. After three years, in 2002, she started to work for Union Bancaire Privee as the Representative of the Istanbul Office. She has been a member of the SCCT (Swiss Chamber of Commerce in Turkey) for over 8 years and Vice President of the SCCT for oever 4 years.
She holds a Bachelor degree of Business Administration in Marketing Management.
Mrs. Hayırel is married with two childen.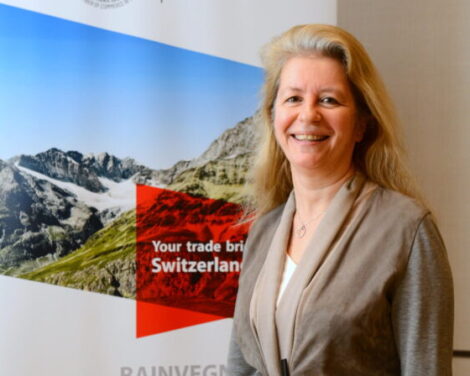 Treasurer
Serra Abbasoglu Birgül
GFO / D7 Yapım
Serra is a founding partner of Global Family Office - Turkey and brings more than 30 years of international private banking experience to UHNW clients.

Serra started her career in 1988 with Arthur Andersen & Co. Istanbul. She subsequently held positions with Euroturk Bank, Istanbul, Indosuez Capital Paris, and Citibank, N.A. Istanbul focusing on international capital markets. Between 1999 and 2005, she served as Head of Private Wealth Management, Turkey for Morgan Stanley & Co. International and American Express Bank in London. She joined UBS AG London in 2005 and was named as Senior Country Representative Turkey in 2007. For the next seven years, Serra focused on relationship management, acting as the primary contact for her clients and UBS, and delivering the most appropriate banking, lending and portfolio management solutions to high net worth individuals and families in Turkey.

Serra received her MBA with a major in Finance and International Business from Ohio State University and her B.A. from Boğaziçi University. She is a Board Member of the Swiss Chamber of Commerce in Turkey and the British Chamber of Commerce in Turkey. She is fluent in Turkish and English and conversational in German and French. Serra lives in Istanbul with her husband and their son.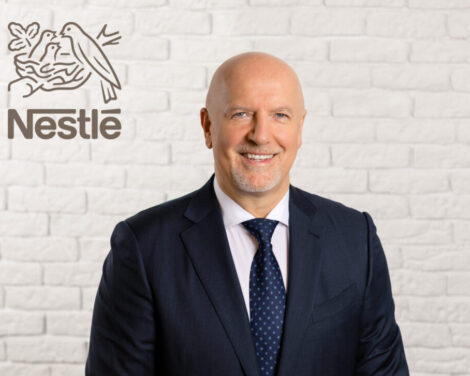 Member
Leszek Wacirz
Nestle Türkiye
Born in Poland, 58-year-old Leszek Wacirz earned a BSc in Foreign Languages. He started his career as a Sales Representative at Nestlé Poland in 1994, and then in 2001 he moved up to the position of Corporate Sales Director and Nestle Poland Board Member. In 2006, he was appointed as General Manager of Ice Cream and in 2007 as Business Executive Manager Food in Nestle Poland. In 2013, he became the Business Executive Officer Food of the Italian Buitoni Brand in Nestle Italy and in 2017 he took on the Country Manager position of Nestlé Romania. Leszek Wacirz, who has an agile and development-oriented management approach, was appointed as the South East Market General Manager in April 2020 being in charge of 9 geographies (Adriatics , Bulgaria ,Romania ). Wacirz, who is married and has four children, has been appointed as the CEO of Nestlé Türkiye as of January 2022.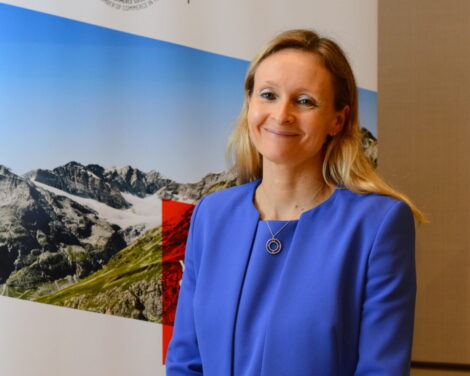 Member
Natacha Theytaz
Novartis Türkiye
Natacha Theytaz studied social and political sciences at the University of Lausanne Switzerland. After a postgraduate year studying economics at the University of Wittenberg, USA; she gained a MA in Advanced European Studies from the University of Basel, Switzerland and also holds a diploma in commercial law. She started her career in 1999, gaining experiences in internal audit, strategic consulting and working for the Swiss government and moved to the healthcare sector in 2002. She joined Novartis as Global Head of Internal Audit in 2018, also as standing guest in the Executive Committee of Novartis. Her role was expanded to Global Head of Business Assurance & Advisory in 2019. She was appointed as Novartis Türkiye Country President in July 2022. Natacha is also a Board Member and the Risk & Audit Committee Chair at the EuroAirport Basel-Mulhouse-Freiburg. Over the last two decades, her inspiration has been to bring the right treatment to as many patients as possible. Aside from work, she is a mother and an avid runner.
Member
Natasa Klicko
Roche Türkiye
Dr. Natasa Klicko, the General Manager of Roche Pharma Türkiye since May 2019, has worked in various positions in different global pharma companies and had the chance to have a wide experience in diversified therapy areas as well as other lines of pharmaceutical business such as OTC and generic business for over 20 years.
As a medical doctor, patient centricity and improving patients' lives have always been a passion to Dr. Klicko and in this aspect, Roche's vision and priorities and her sense of purpose matches very well and she joined Roche in 2016, as the General Manager of Roche Slovakia before her current role in Roche Türkiye.
Dr. Klicko has an MD degree from University of Zagreb and holds an MBA from IEDC – Bled School of Management.